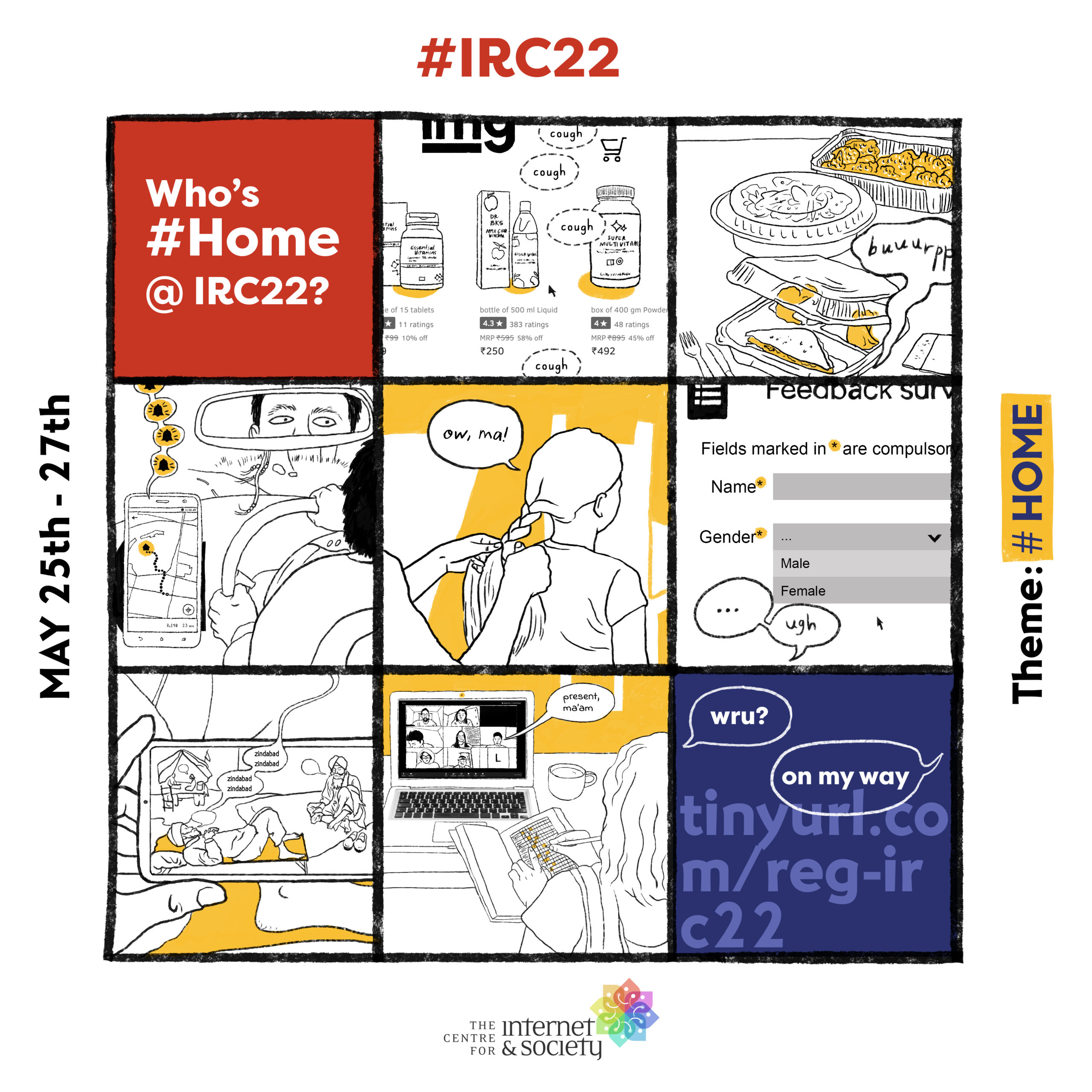 At the 2022 Internet Research Conference, JustJobs Network (JJN), LIRNEasia, and the Centre for Policy Research (CPR) organised a panel discussion on #HomeBasedFlexiworkInCovid19.
The panel was moderated by Sabina Dewan (President and Executive Director, JJN) with panelists bringing in different perspectives and data. Devesh Taneja (Co-Founder, Vyre.co) started the discussion with an overview of the platform ecosystem, business models, and incentives, thus highlighting the lack of labour regulations protecting gig workers' rights in India. Gayani Hurulle (Senior Research Manager, LIRNEasia) presented data on the gendered incidence and perceptions of remote work during COVID from nationally representative surveys of the impacts of COVID in India and Sri Lanka. Both Mukta Naik (Fellow, CPR) and Ayesha Zainudeen (Senior Research Manager, LIRNEasia) then brought in insights from LIRNEasia and CPR's joint research Ecosystems of Engagement: Digital Platform and Women's Work in Sri Lanka and India. Mukta elaborated on various dimensions of gender empowerment which are impacted by online work and Ayesha highlighted stories from online women workers in India and Sri Lanka to address what flexible work really means in the post-Covid context. Hue-Tam Jamme (Assistant Professor, Arizona State University and Fellow, JJN) discussed findings from a JJN study which examines platformized home–based work for women in Thailand, Cambodia, and Myanmar across multiple dimensions of economic empowerment.
The session focused on women's work, and what is needed to facilitate their participation in the labour market through digitally enabled remote and flexible work opportunities.
This panel was a part of  the Women, Work and the Gig Economy consortium, supported by IDRC, Canada.